22 December 2024
13 years, 3 months and 3 days had passed since Alexis Sánchez trudged off the turf of the Dacia Arena, Udine after a 0-0 draw Vs Champions AC Milan on the final day of the 2010/11 season. A result which confirmed Udinese's qualification to the Champions League (via 4th place). The major incident of the game arriving on 73 minutes when Clarence Seedorf clipped Alexis in the penalty area. Alexis' quick thinking and acceleration getting the better of the 35 year old Dutchman. An explosion of determination and grit to get past his man: I call it fibra and on this occasion older/tired legs lost out.
A shame then that Antonio Di Natale couldn't reward such fine work with a goal, after his indecisive penalty was saved by Milan's Marco Amelia. Alexis waved goodbye to Udinese and Serie A after this result and headed to Pep Guardiola's Barcelona to play in argubly the greatest club side ever assembled.
Now fast forward 13 years, 3 months, 3 days and 35 year old Alexis Sánchez is heading out onto the Dacia Arena pitch once again, but this time in the colours of black and blue for his Inter Milan debut. A €1.9m signing from Arsenal.
It's romantic moments like this in Football Manager where we need to pause and reflect on what a wonderful game we play. Anyway, back to Alexis...
Older legs, Wiser heads
"Alexis Sánchez is Alexis Sánchez"
...was the sarcastic answer from Ángel Bastardo in the pre-match press conference, when asked if Alexis Sánchez is the same player from 13 years ago. Stupid journalists, especially the Italian ones...they are snakes always out to trap you. But Bastardo was aware time had changed Alexis. Instead of that 22 year old explosive Winger for Udinese, or the marauding Inside Forward from Bastardo's Chile stint...Alexis Sánchez is now in the Autumn of his career. A player that has adapted his game out of necessity.
Many FMers would simply discard this kind of player, in favour of more explosive and exciting Newgens...but Ángel Bastardo is a lover of the 'Golden Oldies'. Think Antonio Candreva in Season 1 of Inter is coming, think red wine. Sometimes the older something gets, the better it becomes.
So why have I sanctioned the deal?
1. Natural Fitness Vs Stamina
Natural Fitness is the one attribute that I ALWAYS pay attention to. It's not part of my fibra policy, but I have a hard time accepting a low score in this attribute. It indicates as to how quickly a player recovers between matches. The word 'between' is key here, because the stamina attribute relates to fitness (and the depletion of it) within games.
A golden oldie will usually lose Stamina at an early age (usually within the early 30s), which is in line with real life. Just look at the heart's Beats Per Minute in relation to Age in order to achieve VO2 maximum effort [1]. Now, we're not talking a massive difference here between 25 and 35...and I am not saying that a 25 year old will always outsprint a 35 year old...but over the course of the 90 minutes stamina will show.
Yet a Stamina attribute score of 9 for Alexis Sánchez does not overly concern me. He will be Cristian Pavón's deputy and will largely be used as an impact sub for 2024/25 - playing 20-30 minutes per match on most occasions. His attribute score of 17 for Natural Fitness attracts me more...this will ensure that Alexis will be available every 3-4 days for selection. He is one of the most natural athletes in the squad.
[1] VO2 max is the maximum amount of oxygen an individual can use during intense exercise. The primary factors influencing VO2 max are: Age, Genetics & Gender. But it's also affected by variables such as: Altitude, Body Size & Temperature.
2. Appearance Record
Before signing a player, do you look back on whether he has been playing much? I do - it can indicate many things: injuries, performances, career stats etc. In the case of Alexis, he has been ever present for Arsenal: featuring in 90.9% of Arsenal's league matches from 2016/17 - 2023/24. That's 242 league apperances out of a possible 266 league matches. Nobody has been involved in more games for Arsenal than him during the last 7 seasons.
From this I can be confident that he has had no injury problems and has generally performed well. I know it sounds like common sense, but this is such a nice little thing to look at when signing a Golden Oldie - you sign them based on what they've done...not what you hope they can do in 5-10 years time.
3. Mentals/Technicals/Personality + PPMs
From working with the likes of Claudio Borghi, Diego Simeone, Pasquale Marino, Pep Guardiola, Marcelo Bielsa & Arsène Wenger, Alexis has perfected his game over a 20 year career (and we can probably add another 10 years of street football from his time growing up in Tocopilla, Chile). His technical game has developed to the elite level, there are few better players with the Composure, Finishing, First Touch and Technique in my FM17 save. To complement this further, Alexis has the raw intensity and fibra that I crave. As the Physicals decline, his insane Mentals remain...Aggression, Bravery & an abundance of Flair. A fibra warrior, still ready to fight for Ángel Bastardo.
Alexis also has the Driven Personality & PPMs to tutor younger players...the same lessons he learnt 20 years ago at Club de Deportes Cobreloa. In the words of Sánchez's biographer Danilo Diaz:
"The secret of Sánchez is that he was embraced by a generation of veterans when he started at Cobreloa, such as goalkeeper Nelson Tapia, and they gave him good advice so he never actually cared about stardom and always kept his feet on the ground,"
Source: FourFourTwo
Therefore bringing him to the black and blue side of Milan and mixing him in with a younger squad was really a no-brainier.
Season 2024/25
2 starts and 14 substitutions in the league mean Alexis Sánchez's impact has been limited. Limited but still influential. All four of his goals have been magical strikes, as an Advanced Playmaker on Attack duty. Both of his starts have also seen him win the Man of the Match award too. His class is all too easy to see...despite him reaching 36 years of age on 19 December 2024: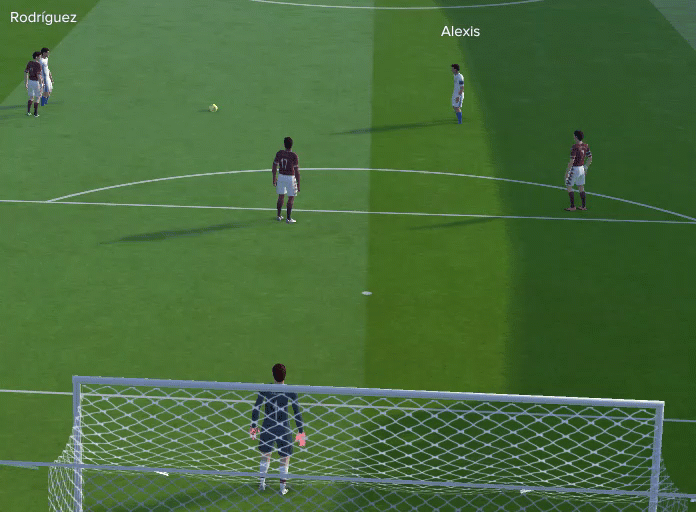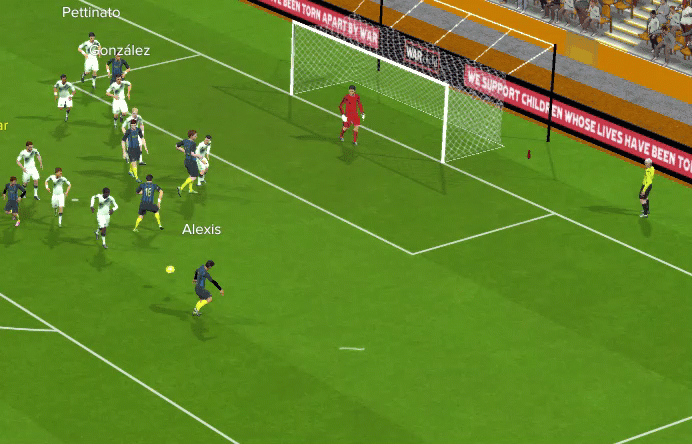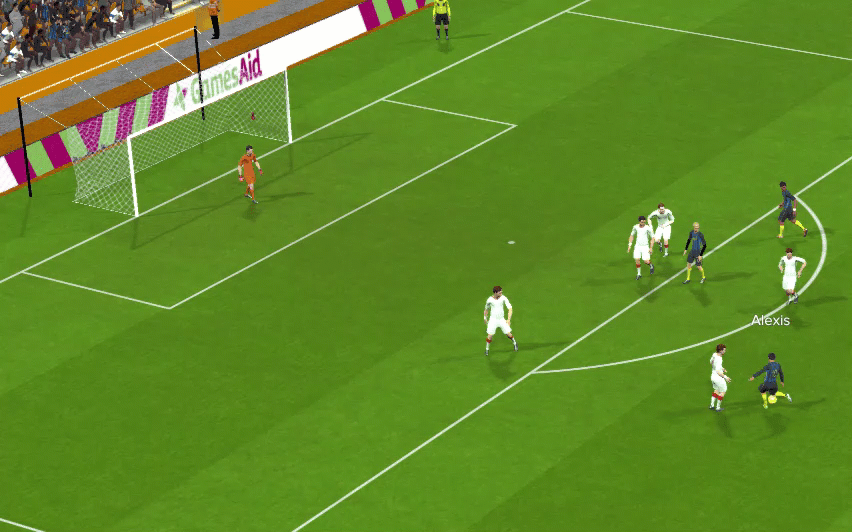 The 'Older Legs, Wiser heads' philosophy was also the basis of last Summer's recruitment (as I mentioned in my previous post). Bastardo went big with the €67m double signing of Fabinho & José Giménez from AS Monaco. Players in their 30th years, who offer experience at the highest level. As a result we've been tighter and more composed in both Serie A and the Champions League:
Of course, current champions Juventus pose the only immediate threat in Serie A and I really hope I can best them this season. The AI has the Old Lady grinding out results, meaning they are still on course for an Invincible season. Bastardo's boys are going to have to be exceptional to win the title!
The reward for finishing top of our Champions League Group is a glamour tie against Bayern Munich. We've knocked them out twice before in the Quarter Finals, so I hope for more of the same. Tottenham on the other hand finished 2nd in our Group and drew Celtic. I have no words for how cruel this is!
Let's do this!
We now have 5 months to push on and claim silverware. Something Bastardo failed on last season, and the pressure is rising. The board have provided an extra €40m within the transfer budget to go out and strengthen further. The Board expects, the darker side of Milan expects, Inter is coming...
Thanks for caring/reading/sharing,
FM Grasshopper