FM Grasshopper's Spellbook Cards
The fight for the FM Content Crown starts now…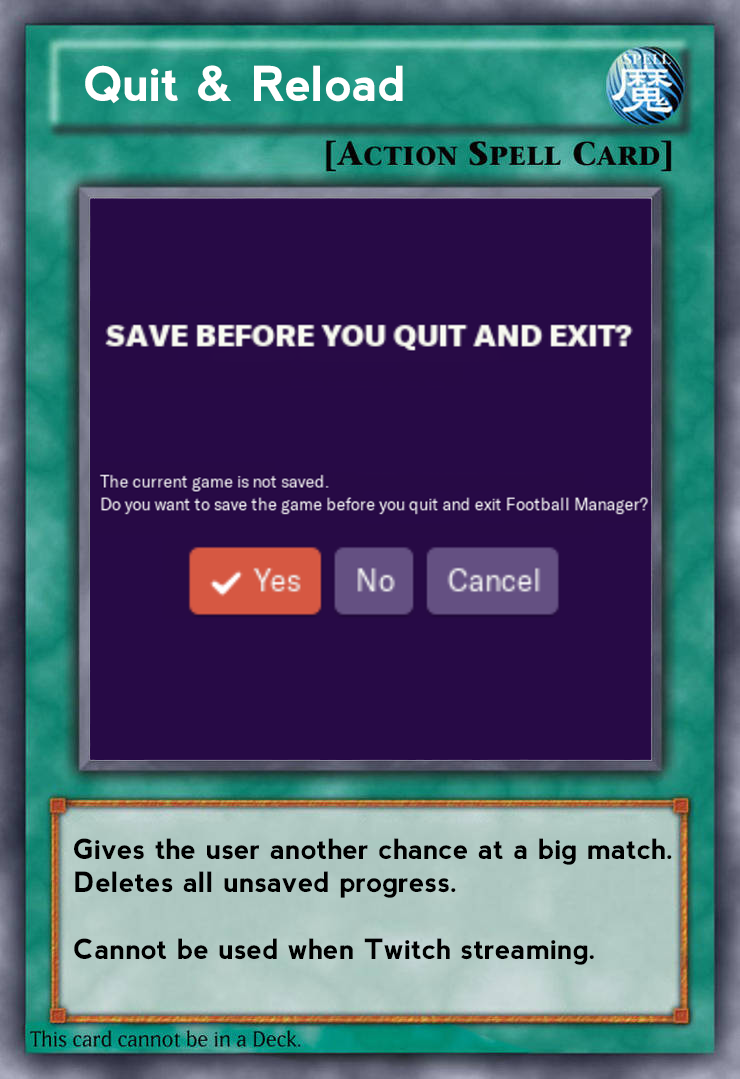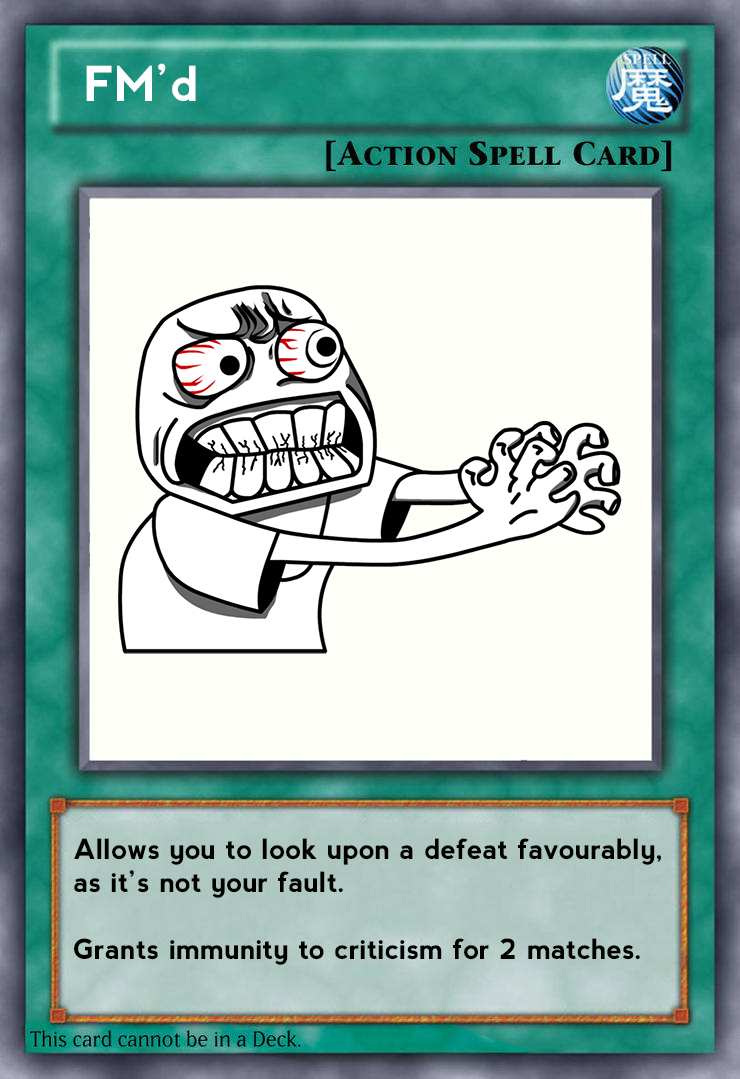 The FM Grasshopper Spellbook Cards Starter Set presents the newest edition of Football Manager Content Creation Lore in a way that's easy for new or experienced players to pick up and immediately start adventuring in the most popular campaign setting of all time, the FM Content Scene. The Starter Set is the perfect introductory campaign experience for 4 to 6 players, character levels 1 through 5.
Everything players and Content Creators need to kick off their adventure is included, all in one box! The leader in providing contemporary FM fantasy trolling, FM Grasshopper Spellbook Cards is the wellspring for the entire modern game industry, digital as well as analog. This newest edition draws from every prior edition to create a universally compelling play experience, and exemplifies the true spirit of Football Manager that holds captive the hearts and minds of millions of players worldwide.
Includes: 32 page rulebook, 62 page fmadventure book and bonus FM YouTube content.
Priced at £24.99